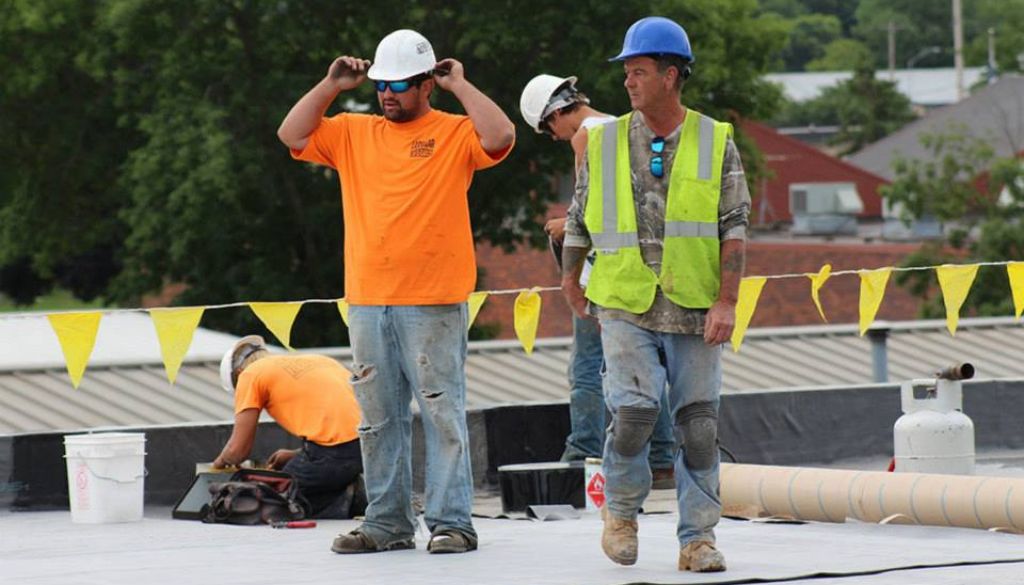 Are you a seasoned commercial roofer with leadership qualities that resonate with experience, knowledge, and a dedication to excellence? At Ledegar Roofing, we're on the lookout for a Commercial Roofing Foreman who can guide our dedicated crew towards unmatched commercial roofing installations.
Who We Are: Ledegar Roofing stands as an industry stalwart in La Crosse, Wisconsin, thanks to our century-old commitment to quality, innovation, and unparalleled service. Our team is our most valued asset, and we continue to thrive because of the collective passion and dedication they bring to each project.
Position Overview: Commercial Roofing Foreman
In this pivotal role, your chief responsibility is to steer a crew in performing top-tier, safe, and productive roofing tasks aligned with the high standards set by both Ledegar Roofing and our esteemed clients.
Your Key Responsibilities:
Lead a skilled crew in safe and proficient roofing installations.
Achieve production goals and uphold quality standards, ensuring a seamless customer experience.
Efficiently manage job sites, tools, equipment, and materials.
Promote and exhibit exceptional leadership, responsiveness, and collaboration with both field and office staff.
What We're Looking For:
Experience: A minimum of 3 years in commercial roofing, and at least 1 year in a leadership role like crew lead or Foreman.
Skills: Comprehensive knowledge of various low sloped roofing systems and mastery over construction documents & OSHA regulations.
Drive: Self-motivated individuals with a sharp attention to detail, superior communication skills, and an aptitude for leadership.
Requirements: A clean driving record, proficiency in relevant math skills, ability to work under pressure, and excellent teaching capabilities.
Physical Working Conditions: Your role will require physical dexterity – from frequently climbing ladders and working at varying heights, to lifting up to 50 pounds regularly, and braving extreme weather conditions. Your safety and wellbeing remain our priority.
Why Ledegar Roofing? Beyond a competitive compensation package, we offer an array of benefits including a signing bonus, health, dental, and vision insurance, and a 401k plan. More than that, you become part of a community that values every member and the craftsmanship they bring.
Make a Difference With Every Project! Bring your expertise, leadership skills, and dedication to a team that values it. Dive into specifics and apply now at Ledegar Roofing's employment page.
For a more detailed discussion about the role or to address any queries, don't hesitate to contact us at 608-785-0901. At Ledegar Roofing, every project is a collaborative effort towards lasting excellence. Be a part of this journey.