The Imperative Of Preventative Maintenance For Commercial Building Roofs
In the vast expanse of a commercial building, the roof often stands as a silent guardian, seldom given the attention it truly deserves. However, as a cornerstone of your business infrastructure, the need for its routine inspection and preventive maintenance cannot be emphasized enough. In La Crosse, Wisconsin, Ledegar Roofing pioneers the way in ensuring that commercial roofs not only meet but exceed their intended lifespan.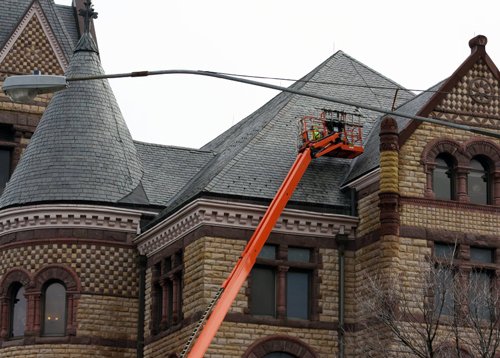 Why Preventative Maintenance Is Non-Negotiable For Commercial Roofs
Financial Savings
Emergencies are expensive. Periodic inspections and maintenance can unearth potential problems, addressing them before they metamorphose into costly repairs or replacements. By investing in preventative maintenance, businesses can expect a significant reduction in unplanned expenditure.
Maximizing Lifespan
Every commercial roof has an expected lifespan. Routine check-ups and timely interventions ensure that your roof reaches or even surpasses this milestone, delivering value on your investment.
Energy Efficiency
Roof anomalies can compromise insulation, leading to heat loss during winter or overburdening your cooling systems in the summer. An efficiently maintained roof contributes to optimal indoor temperatures, reducing energy consumption and costs.
Protecting Business Assets
From machinery to inventory, your commercial building houses assets crucial to business operations. A well-maintained roof safeguards these assets from water damage, mold, and other environmental threats.
Safety And Compliance
Faulty roofs can compromise the safety of your employees and clients. Regular maintenance ensures adherence to safety standards and local building codes, mitigating potential liabilities.
Additional Maintenance Services Offered:
Leak Detection
Ventilation Inspection
Attic Insulation Inspection
Heat Loss Detection
Coatings
Preventative Maintenance Program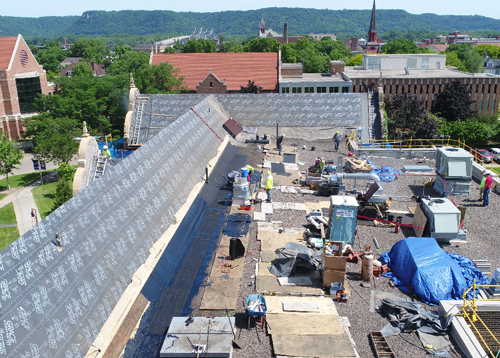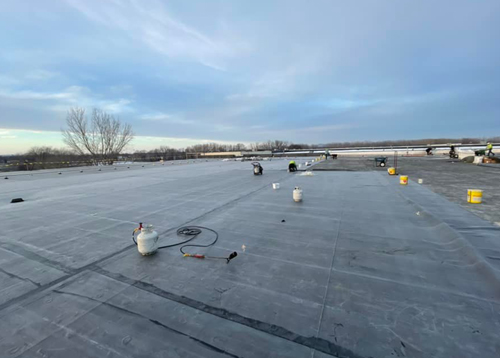 Ledegar Roofing: Your Partner In Commercial Roofing Excellence
A Century-Old Legacy
Established in 1908, Ledegar Roofing boasts of a legacy spanning over a century. This history brings a depth of expertise and experience unparalleled in La Crosse.
Comprehensive Maintenance Programs
Our preventive maintenance programs are holistic, addressing every facet of commercial roofing. From minor patches to seam repairs, from drainage clearance to moisture checks, we leave no stone unturned.
Expertise Across Roofing Types
Be it flat roofs, metal roofs, or any other commercial roofing variant, our team possesses the skill set and knowledge to provide impeccable service.
Swift Response And Intervention
Understanding the dynamism of commercial operations, we prioritize swift response times and efficient interventions, ensuring minimal disruption to your business.
Keep Your Business' Roof In Top Condition
A roof is more than just a structural component; it's the protective shield for your business. Ensuring its prime condition is not merely a task; it's a strategic business decision.
Embark on a journey of roofing excellence with Ledegar Roofing. Our commitment, expertise, and solutions-centric approach ensure that your commercial building's roof remains an asset, not a liability.
For a deeper insight into our commercial building roof maintenance offerings, call 608-785-0901. Safeguard your business infrastructure with the expertise that only Ledegar Roofing can offer.