Protect & Elevate Your Home
While many homeowners consider cost first when choosing a new roof, often overlooked is the energy efficiency, aesthetic value, and overall protection the roof will provide. These factors are key in keeping your expenses down and your property value stable. At Ledegar Roofing, we deliver the best of both worlds, combining the highest in quality with the finest in design for all classic, modern, and contemporary styles.
Ledegar Roofing's residential team can offer you a multitude of roofing options to ensure we meet your individualized requests. Experts in all roofing systems for flat and sloped surfaces, our project managers are always up to date on the latest trends, technology and techniques to give you the very best product with the best warranties available. A bid (and your decision) should include more than just a price.
Why Ledegar Roofing?
We carry a 5 million dollar insurance policy to protect you and your property
We provide up to a 25 year workmanship warranty
Our crews are experienced in all roofing systems
Every Ledegar crew member is fully insured and OSHA compliant
Each estimate includes full tear off, replacement of underlayment and any deteriorated decking, replacement of flashings*, walls*, chimneys*, (*when needed), daily clean up and property protection
Crews are local and Ledegar employees
Ledegar Roofing in an established business, founded in 1908.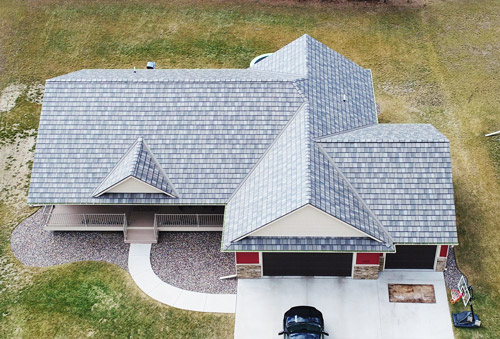 American-Made Products
It is important to us to offer American-made products whenever possible. If this is important to you too, here is a list of products to discuss with your commercial or residential project manager:
EDCO metal shingles and shakes
EcoStar synthetic shingles
Owens Corning asphalt shingles
PacClad metal
GAF
Malarkey asphalt shingles
Versico EPDM and TPO
Carlisle underlayments