Guiding Rain's Route: Commercial Building Downspouts With Ledegar Roofing
Amid the hum of business activities, it's easy to overlook the ever-essential, silent guardian of your commercial infrastructure: the downspout. Serving as the arteries of your building's water drainage system, downspouts ensure rainwater's orderly exit. At Ledegar Roofing, based in La Crosse, Wisconsin, we understand the unique needs of commercial buildings, crafting downspout solutions that combine efficiency and durability.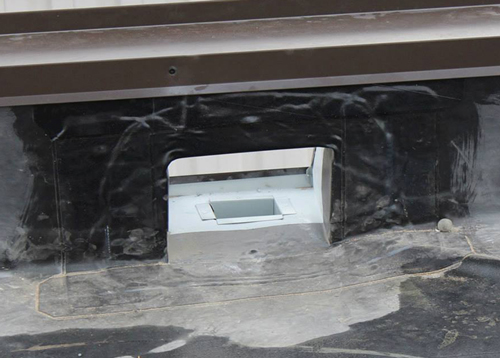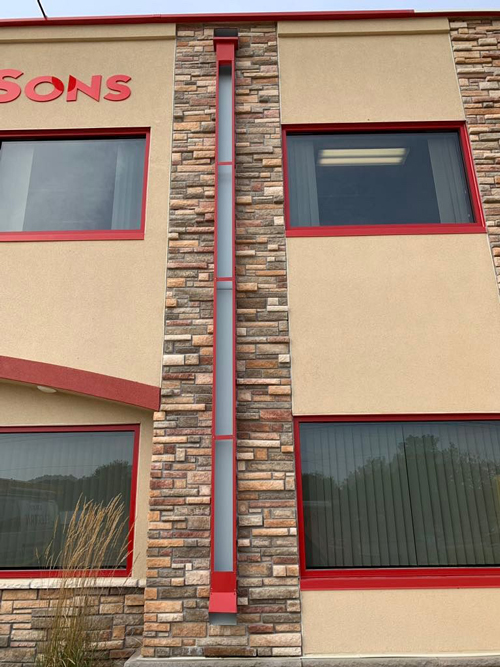 Why Downspouts Matter for Commercial Buildings
Structural Health
Water accumulation or improper drainage can compromise the integrity of your building's foundation. Downspouts ensure rainwater is directed away, keeping foundational health optimal.
Prolonged Building Life
Proper downspouts can prevent premature wear and tear, increasing the lifespan of your commercial space.
Safety First
With proper water direction, you can reduce the risk of icy spots in parking lots and walkways during colder months.
Aesthetic Appeal
Well-maintained and properly designed downspouts complement your building's exterior, adding to its visual appeal.
Ledegar Roofing's Commercial Downspout Advantage
Custom-Tailored Solutions
Commercial buildings aren't one-size-fits-all, and neither are our downspout solutions. We provide bespoke designs that suit your building's architectural essence while ensuring maximum efficiency.
Robust Materials
Withstanding the hustle and bustle of commercial areas and the varied Wisconsin weather, our downspouts are made from materials designed for longevity.
Expert Installation
Every inch matters in commercial downspout installation. Our team employs a blend of advanced tools and seasoned expertise to ensure every installation is flawless.
Maintenance & Aftercare
Our relationship doesn't end with installation. We offer maintenance services, ensuring your downspouts remain unobstructed and effective.
Why Businesses Trust Ledegar Roofing
Rich Legacy
Established in La Crosse, our reputation for roofing and drainage solutions is backed by years of dedication and expertise.
Commitment to Excellence
We understand the nuances of commercial buildings and provide solutions that respect both functionality and aesthetics.
Competitive Pricing
At Ledegar Roofing, we believe in offering premier services that don't strain your budget.
Combine Efficiency & Durability
A commercial building's value is in its functionality, longevity, and aesthetic appeal. Don't let inefficient downspouts erode any of these. Entrust your building to the hands of those who have transformed countless commercial spaces with impeccable downspout solutions – Ledegar Roofing.
For a commercial building that stands tall and unaffected by rain, call us at 608-785-0901. Remember, with the right downspout solution, even the mightiest rain is but a gentle flow.