Guardian Gutters: Shielding Homes One Drop At A Time With Ledegar Roofing
The beauty of a home is often attributed to its design, color, or perhaps its surroundings. But beneath this façade of beauty are unsung heroes that guard your haven relentlessly – residential gutters. In the scenic heart of La Crosse, Wisconsin, Ledegar Roofing brings more than a century of expertise to ensure these guardians stand tall and firm, steering clear of potential water woes for homeowners.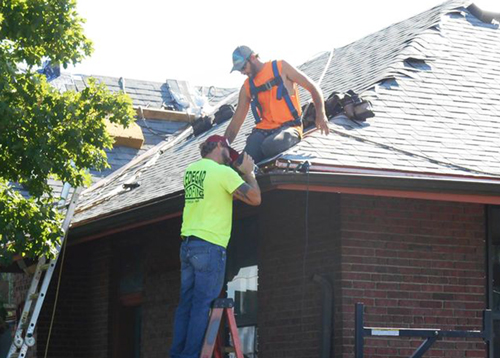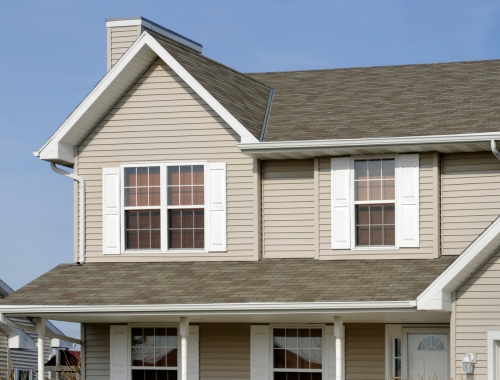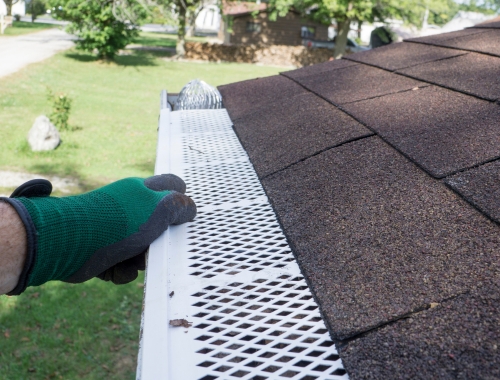 Why Every Homeowner Needs A Robust Gutter System
Gutters are not merely strips of metal channeling rain off your roof. Their value to a homeowner is immense:
Foundation Protection
Gutters guide rainwater away, preventing it from pooling around the home's foundation, which can lead to severe structural damage over time.
Landscaping Safeguard
Excess water can erode the soil, destroy plants, and flood your beautiful garden. A well-maintained gutter system ensures that your landscaping remains untouched.
Exterior Maintenance
Overflowing gutters can lead to unsightly water stains and promote mold growth on the siding. By effectively channeling water, they maintain your home's aesthetic appeal.
Basement Flooding Prevention
Properly working gutters are the first line of defense against a flooded basement, a homeowner's nightmare.
Ledegar Roofing's Commitment To Homeowners
Tailored Solutions
Every home is unique, and so should be its gutter system. We craft solutions best suited to your home's design, ensuring aesthetics go hand-in-hand with functionality.
Premium Materials
Whether it's durable aluminum, classic copper, or sturdy steel, our gutters are designed keeping in mind Wisconsin's varied climate.
Expert Installation
Our team of professionals ensures that gutters are installed seamlessly, minimizing maintenance and maximizing durability.
Routine Maintenance
Gutters require regular checks and cleaning. Our team is dedicated to ensuring your gutter system remains in top shape year-round.
Ledegar's Edge: Why Homeowners Choose Us
Trustworthiness
With decades in the roofing and gutter business, our reputation for quality and reliability is unmatched in the La Crosse region.
Personal Touch
We prioritize our clients, offering personalized solutions, addressing concerns, and ensuring complete satisfaction.
Affordability
Quality doesn't have to break the bank. Our services are competitively priced without compromising on the excellence Ledegar is known for.
Ready To Install? Let's Get Started!
A home is where memories are created, where families grow, and dreams are nurtured. Every homeowner deserves the peace of mind that their abode is protected from potential damages. With a robust gutter system from Ledegar Roofing, you not only shield your home but also enhance its longevity.
Homeowners in and around La Crosse, it's time to give your residence the protection it warrants. Call 608-785-0901 for more insights, advice, or to request a FREE estimate. Let your home's silent guardian be crafted by the best in the business.