Precision-Engineered Gutters: The Cornerstone of Commercial Building Protection by Ledegar Roofing
The strength of a commercial building lies as much in its majestic architecture as it does in its lesser-seen components. Among these, gutters play a pivotal role, channeling away water and preventing a multitude of potential damages. At Ledegar Roofing, based in the heart of La Crosse, Wisconsin, we excel in installing and maintaining commercial gutters that not only safeguard the structure but also seamlessly integrate with the building's aesthetics.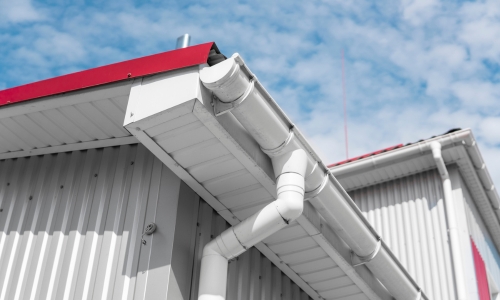 The Gutter's Role in Commercial Infrastructure
For the uninitiated, gutters are essentially channels that collect and divert rainwater away from the structure.
In a commercial context, the significance of gutters is manifold: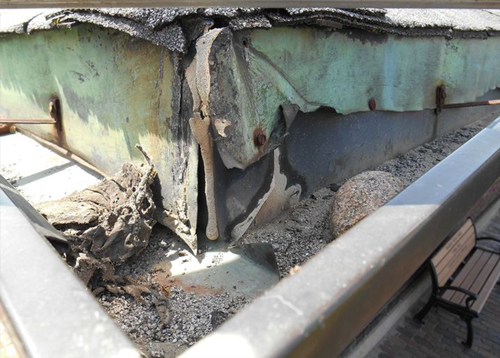 Prevention of Water Damage
Gutters shield the foundation by preventing water from pooling around the building, safeguarding its structural integrity.
Erosion Control: By directing water away, they ensure the ground around the building remains intact, preventing possible landscaping damage.
Aesthetics
Overflowing or leaking water can stain the exterior. Properly functioning gutters maintain the building's pristine appearance.
Deterrence of Mold
By averting water seepage, gutters stave off mold growth, ensuring a healthier environment.
Ledegar Roofing: Your Expert for Commercial Gutters
Comprehensive Analysis
Before suggesting a solution, our team undertakes a thorough analysis of your building to understand its unique needs, taking into consideration its size, location, and architectural nuances.
Premium Materials
Be it aluminum, steel, or copper, our gutters are crafted from high-quality materials designed to withstand heavy rainfall and harsh climatic conditions typical to Wisconsin.
Precision Installation
We employ cutting-edge techniques to ensure your gutter system integrates flawlessly with the architecture while guaranteeing optimal functionality.
Maintenance & Upkeep
A gutter system's efficacy lies in its upkeep. Our experts are at your beck and call for regular maintenance, ensuring the longevity and performance of your commercial gutters.
Why Choose Ledegar for Your Commercial Gutters?
Experience & Expertise
With over a century in the roofing and guttering business, our pedigree speaks for itself.
Tailored Solutions
We don't believe in one-size-fits-all. Our solutions are tailored to the specifics of your commercial establishment.
High ROI
An efficient gutter system translates to lower maintenance costs and prolonged building lifespan, ensuring a higher return on your investment.
A robust commercial gutter system is more than just an accessory; it's an indispensable component that shields your establishment from potential water-induced damages. Ledegar Roofing, with its expertise and commitment, promises to offer gutter solutions that are as enduring as they are efficient.
Divert Water & Safeguard Your Commercial Building
For an integrated approach to your commercial building's rainwater management, reach out to the gutter specialists at Ledegar Roofing. Call 608-785-0901 for more information and to schedule a no-obligation consultation. With Ledegar Roofing, you ensure your commercial establishment remains impervious to the elements, come rain or shine.